Studio Venice was led by

Luis Hilti

and

Matilde Igual Capdevila

as a guest studio at the University of Liechtenstein in

2018

.
Along a straight line drawn across Liechtenstein the students built a series of interventions to explore contemporary landscapes through the notion of remoteness. Documented in a form of an exhibition Studio Venice represented Liechtenstein at the Venice Biennale 2018.
Followed by systematic writing, sketching, prototyping, and alternative researching, studio Venice explored the Line in different seasonal conditions.
Every intervention is made of provided timber sticks, and distributed along the Line from the river bank on one end and the mountain top on the other.
The Line was documented with photographs taken while strolling through the Liechtenstein landscape and exhibited at the Venice Biennale and in Vaduz center.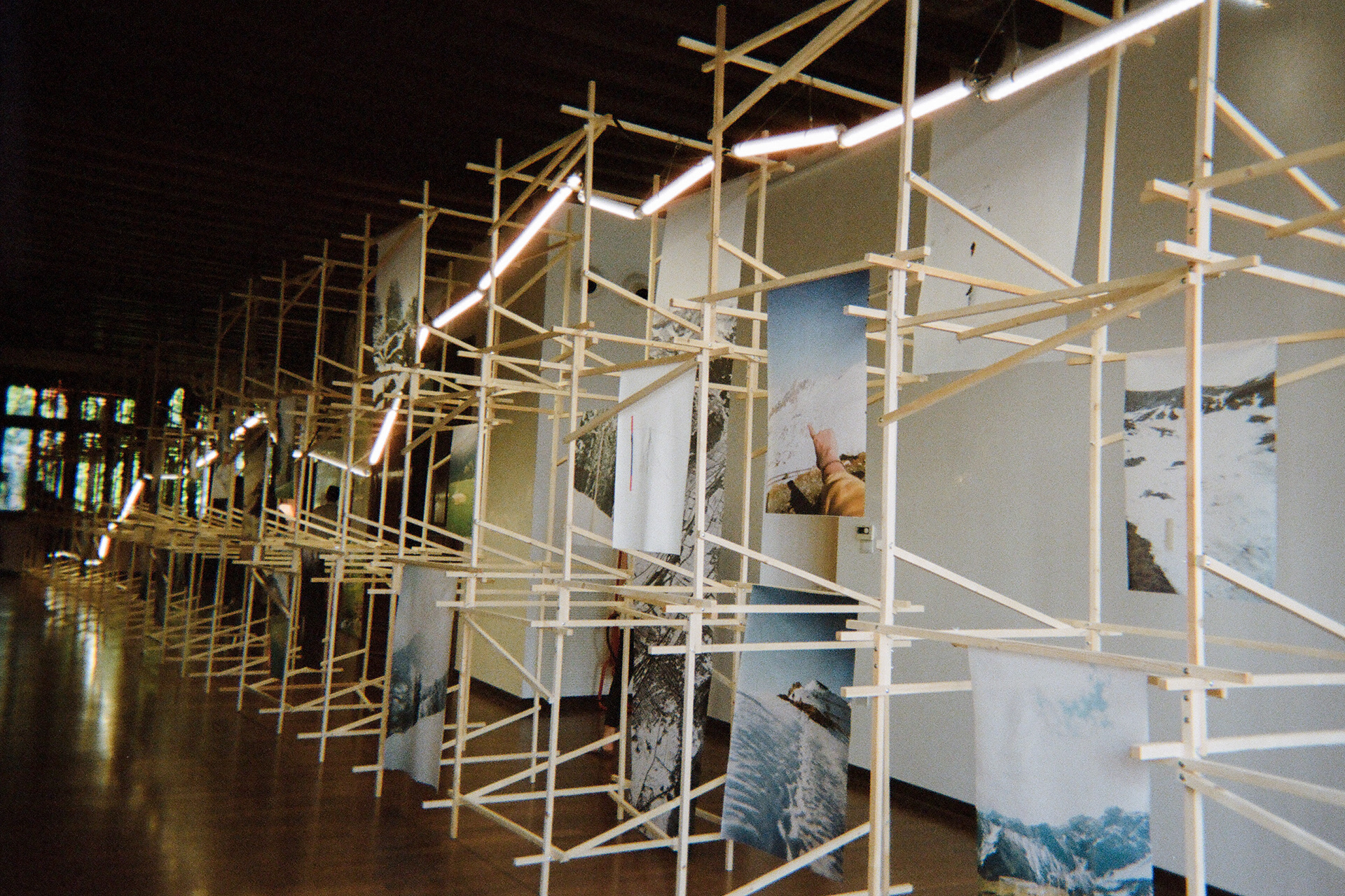 As a natural evolution of the studio Venice the 

Institute for the Linear Research

was founded, in order to extend the Line around
the globe and continue the research
into the contemporary landscapes
through the lense of remoteness