Küefer-Martis-Huus, 2021
DREI von ELF:
Each year

Verein ELF

opens a bar in one of the Liechtenstein villages: the Karta-Bar. It is as much a bar as a space of workshops, exhibitions, concerts, and debates on issues of spatial development. 
The third Karta-Bar opened during the hard lockdown of 2021 in Ruggell's exhibition center called Küefer-Martis-Huus to discuss the topic "social topography".
DREI von ELF: Der Verein ELF eröffnet jedes Jahr eine Bar in einem der liechtensteinischen Dörfer: die Karta-Bar. Es ist sowohl eine Bar als auch ein Ort für Workshops, Ausstellungen, Konzerte und Debatten zu Fragen der Raumentwicklung. Die dritte Karta-Bar wurde während des harten Lockdowns 2021 im Küefer-Martis-Huus, dem Ausstellungszentrum von Ruggell, eröffnet, um das Thema "Soziale Topografie" zu diskutieren.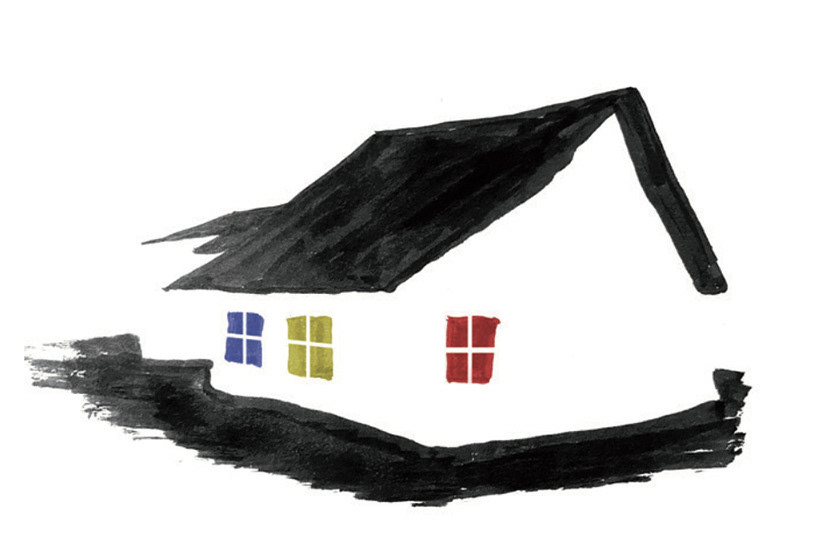 In accordance with Corona, we installed five standing tables at the right distance and thus turned the garden fence of the Küefer-Martis-Huus into a cozy standing cinema bar. The screen for this was in the windows of the workshop of the venerable walls: we projected the videos of this year's Karta Talk series onto screens with three projectors.
Corona-konform montierten wir fünf Stehtische im richtigen Abstand und machten den Gartenzaun des Küefer-Martis-Huus damit zur gemütlichen Steh-Kinobar. Die Leinwand dazu gab es in den Fenstern der Wekstatt der altehrwürdigen Gemäuer: Mit drei Beamern projizierten wir die Videos unserer diesjährigen Karta- Talk-Reihe auf Leinwände.
The different workshops showed what ideas Ruggell children have about the future of the village, how Ruggell can be doubled in size, or how the traffic situation throughout Liechtenstein can be changed.

Die verschiedenen Workshops zeigten, welche Vorstellungen Ruggell-Kinder von der Zukunft des Dorfes haben, wie Ruggell verdoppelt oder die Verkehrssituation in ganz Liechtenstein verändert werden kann.