LITHIUM
YEAR | 2012
CATEGORY | Master Thesis
AUTHOR | Luis Hilti
INSTITUTION | ETH Zürich
SUPERVISORS | Kees Christiaanse | Philip Ursprung | Hubert Klumpner
LITHIUM explores urbanisation processes as an instrument to break the history of colonial violence in resource-rich countries.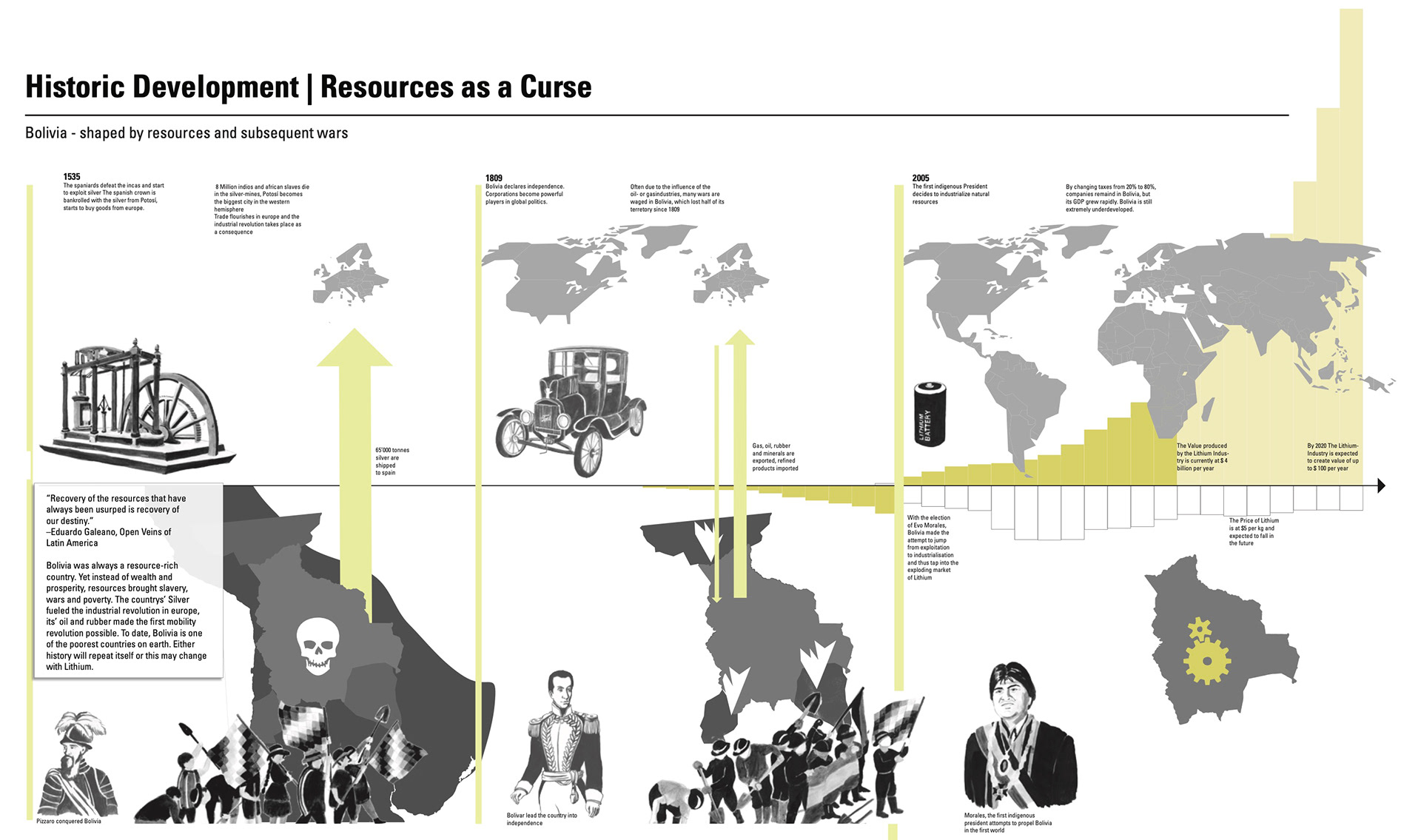 Battery storage is the bottleneck of the global sustainability revolution and lithium is its main ingredient. Bolivia has more than 50% of this 'next Oil'. With the decision to industrialize the resource in the country, an urbanisation process is to be expected, comparable to what happened in the Gulf-region in the 20th century.
Now [2012] is one second before the explosion. The value of the Lithium-industry is skyrocketing due to the electrification of the automobile industry - expected to rise above $ 100 billion per year by 2020. Russia, China, Brazil and many others are approaching the Bolivian government. But Bolivia hasn't sold one single gram of Lithium yet. The country prepares for the industrialization, while the urbanisation is seen as by-product.
This project proposes a strategic urbanisation as the main development strategy, using Lithium rather as a tool than a purpose. Unlike natural resources or money derived from it, Well working cities with a high living-quality could turn into the foundation for a broad, diverse and robust economy.