Karta Bar Milchfabrik, 2020
YEAR                               2020
LOCATION                     Balzers, Liechtenstein
ZWEI von ELF: Each year

Verein ELF

opens a bar in one of the Liechtenstein villages: the Karta-Bar. It is as much a bar as a space of workshops, exhibitions, concerts, and debates on issues of spatial development. The second Karta-Bar was opened in 2020 in Balzers in a former clothes store, originally a milk factory. The same year was marked by the first waves of lockdowns and we needed a concept suitable for the times of hard lockdowns and the times of loose restrictions.
The vacant, centrally located former alpine dairy offered everything we wished for. Its large open space housed the large model of Liechtenstein around which a grid of blue boxes prescribed the safe distance between the participants.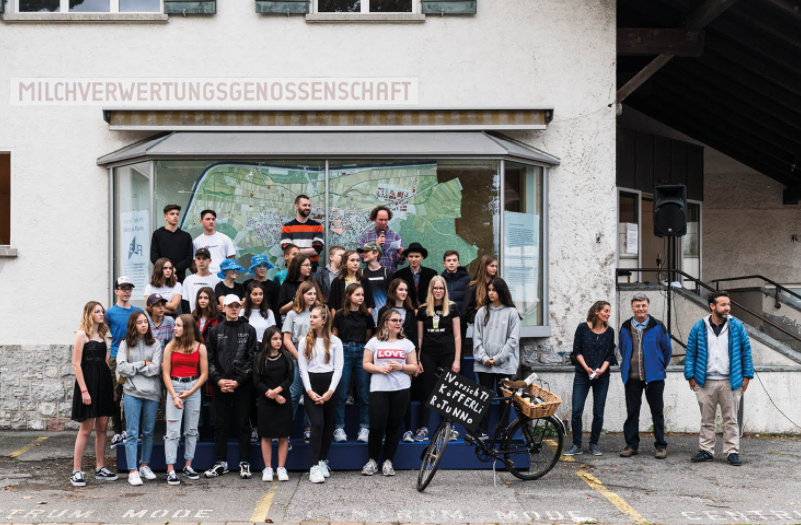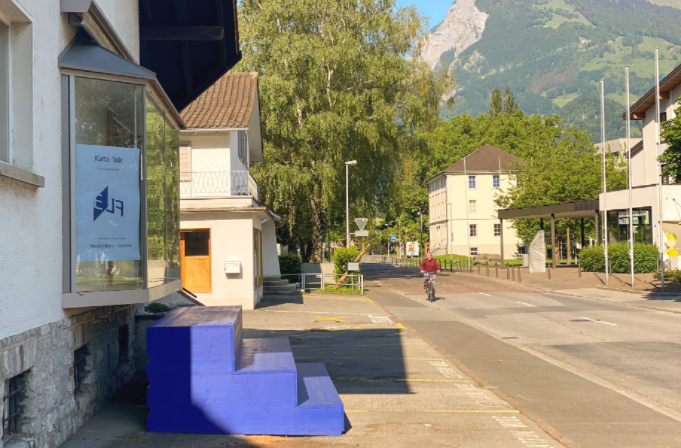 Public space needs a stage for the public voice. Following the color of the year, we designed this covid-proof outdoor studio to shoot Karta-Talks - the new exchange format that stuck with Verein ELF since then. Placed in front of the Milk factory, it became the connecting piece between the outdoor events and the indoor exhibitions, when we had time off in between the shooting.
Making the best of the outdoors, we manage to fit the regulations and embrace the public life of the possible future village center in front of the building.